Sometimes I'm serious.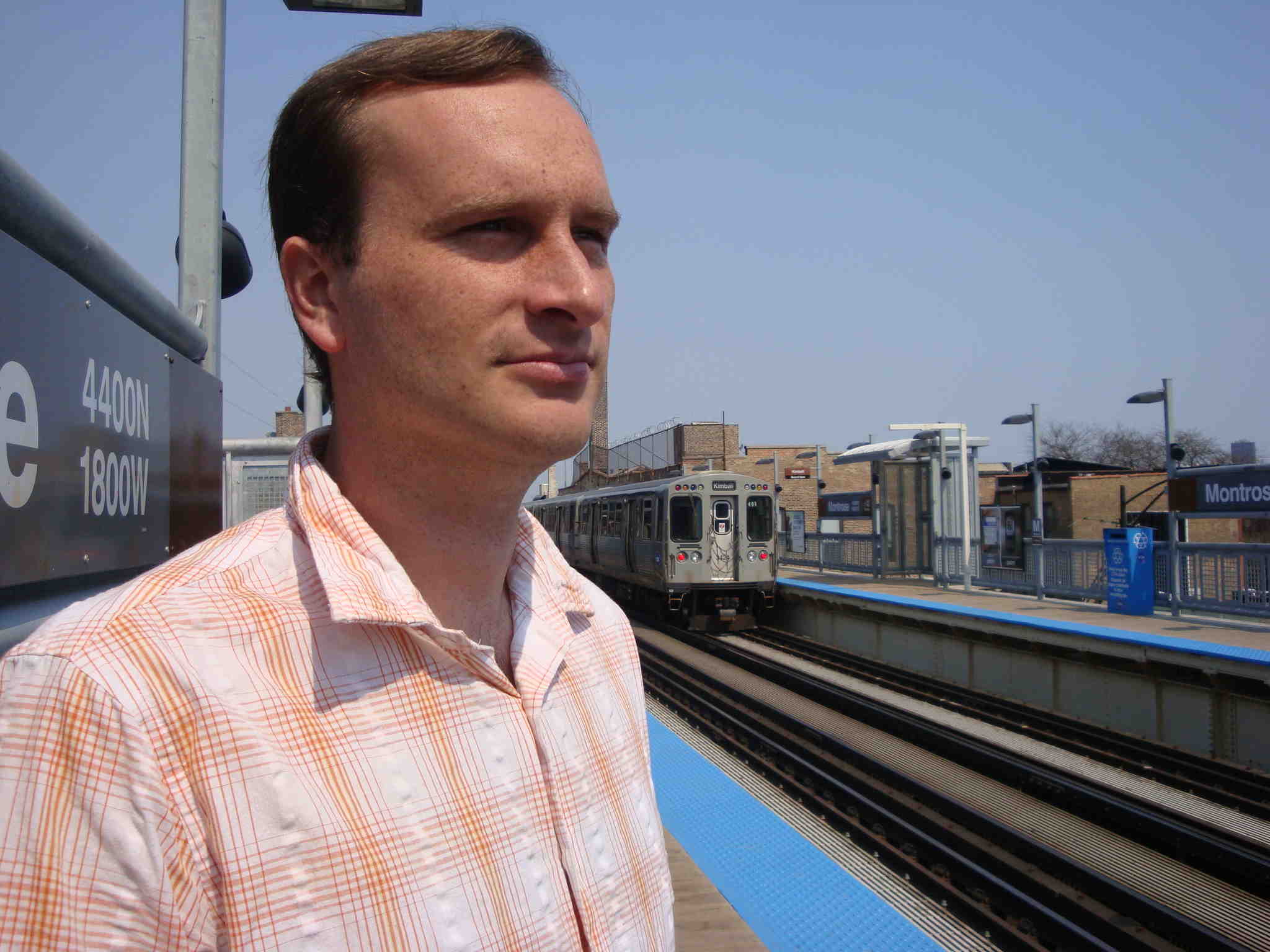 DEATH CAN BE HILARIOUS!
I realize that this book concept and some of the specific content will offend certain people.   So be it.  I'd rather joke about the end of life than automatically treat it with some type of illogical spooky reverence.  I realize many people do not share my opinions about many things.   So be it.   
Death is almost always awful.  Since death is almost certainly inevitable, maybe you should take some time in life to laugh at death before it laughs at you?
Happy day,
Mike Nesteruk
REJECTED TITLES FOR THIS BOOK
FUNNY DEATH
IF YOU'RE GOING TO DIE ANYWAY, MIGHT AS WELL LAUGH
I'M JUST DYING TO DIE
DEATH WASN'T KIND TO ME
A FUNNY LOOK AT DEATH
WACKY DEATH
NO MORE WORRIES ABOUT LIFE
DEATH IS FUNNY
DEATH WAS A BITCH
LAUGH ABOUT YOUR INEVITABLE DEATH
I BET YOU DIE SOMEDAY
LET YOUR LOVED ONES BEAT YOU TO THE GRAVE
DEATH IS A LAUGHING MATTER TO SICK FUCKS LIKE ME (AND MAYBE YOU TOO)
DEATH IS TOO FUNNY
DEATH IS TOO PERMANENT, BUT STILL FUNNY
DEATH RUINED MY DINNER DATE
DEATH FUCKED UP MY PLANS
I THINK MY GRAVE DIGGER KILLED ME OFF SO HE COULD LEAVE WORK EARLY
WHO SAID THE DEAD DON'T HAVE A SENSE OF HUMOR?
DEAD FOR A FEW WEEKS
I DON'T SEE THE PEARLY GATES OR SPARKY
I DIED FOR THIS?
LAUGH AT AWFUL AND HORRIBLE DEATH
DEATH IS AS MUCH OF A JOKE AS LIFE
Death Humor
Complaining isn't smart in certain contexts.  Don't bitch about an itch at a funeral.
Life is a game.  We all eventually lose BADLY.
Death is a part of life like sophistication is a part of county fairs.
Death is a part of life like Leave it to Beaver is a part of Shakespeare.
Quit doing nothing.  You'll have plenty of time for that after death.
Graveyards are a waste of space on people who fail to appreciate them.
Don't die forgotten: Make sure you take a news anchor out with you.
Challenging the wisdom of ancient ideas is wise, since all ancient people died.
Death is inevitable, but it almost always surprises lots of people when rock stars die young.  Why?  If you take a bunch of insane risks, do a lot of drugs, and live wildly, the odds of dying early are high.  If you wave your middle finger at the universe enough times, you're bound to lose eventually.
Many people believe they'll be remembered after death when they're barely thought about now.
Spending time with certain people may be worse than eternal death.
Look at the bright side: You might get a nicer tombstone than losers.
Love life like a wife, but know that it has even higher odds of leaving you.
Death isn't often funny, but what about a dog that gets hit by a PETA van?
I was morose until people I hated died.
If I'm not careful I'll die before others think I'm overrated.
MY SCORECARD
PAST- NOT ALIVE YET, THEN SURVIVED


PRESENT- ALIVE


FUTURE- NOT HERE YET, BUT IT WILL END UP KILLING ME
I'll never be the same after Jason died.  He still has my Seinfeld DVD's.  Damn, what a loss!      
We're all victims of the cruel universe.  Some manage to postpone execution.
I will try not to die too soon.  I want to get my permanent non-existence just right!
I plan to die, but it's a shit plan.
If I'm careful, I'll die. If I'm not careful, I'll die.  You get my point?
I tried to make the best of a horrible situation: Being born mortal.
My only plan for life is trying not to die.
I'm not sure what the age is when death is better than life, but I'm approaching it too fast.
My ancestors were losers.  That's why they're all dead.
How cruel to reward one who commits suicide with an afterlife!
I don't have to deal with anything too difficult, except survival.
I am just another pathetic mortal failing to stay alive as well and as long as I'd like.
Why do I allow myself to get nervous about anything considering how short my life is and how long I'm going to be dead?
I tried to find where I belonged.  I found that the universe is merely a rather temporary layaway bin.
I'm destined to die no matter what I do.  Maybe I shouldn't take a job performance review seriously?
In the short-term, I'm good unless I do something that leads to instant death.  In the long-term, I'm completely fucked forever no matter what I do.  Which one do you think I should focus on?
The wages of life are ultimately pain and death.  Youth can be a nice layaway plan.
I have no idea what will happen in the future, but it appears likely that I will have a lot of suffering, brief moments of joy, and eternal death.
I'd be more hopeful if I didn't believe we all end up dead.
I only support lost causes.  I don't have a choice as a member of a mortal species.
HUMANITY: We're all equally clueless and make various degrees of poor choices before dying forever no matter what we choose.
I might die without fulfilling my most unrealistic dreams.
FUNNY TOMBSTONES
BORN, STRUGGLED TO STAY ALIVE, DIDN'T
I'd rather live in a universe that isn't a universal killer.
I tried not to die.  Why?  I had no shot.  Now I rot.
Born free.  Brainwashed in absurd education system.  Pretended to work hard for money.  Mostly failed to get laid.  Died.
Born free.  Died oppressed.
Born free.  Died cheap.
Born free.  Died broke.
I DIED: OH FUCKING WELL
LIFE IS A JOKE THAT DIES TOO FAST
DRUGS DIDN'T KILL ME, LIVING TOO LONG DID
LIFE IS A BAD HABIT WORTH GIVING UP
LIFE IS A LIMITED TIME ONLY GIFT
HOCKEY PLAYER CALLED OFF THE ICE
Going out at the top is WAY overrated.
DEATH: NOT DR. RECOMMENDED
I DIED BEFORE SCIENCE GOT GOOD ENOUGH
I DIED LESS POPULAR THAN JESUS, BUT MORE POPULAR THAN GRANT LUBBE
IF YOU WANT TO KNOW YOUR DESTINY...
FREE CHOICE: DIE ENTIRELY FORGOTTEN OR MOSTLY UNKNOWN?
I MOUTHED OFF ONCE TOO MUCH
TIME ISN'T ON THE SIDE OF ANYONE
TRUE OR FALSE?  BURN IN HELL FOR ETERNITY FOR THE CRIME OF QUESTIONING GOD?
MAN HOPES INEVITABLE DEATH CAN WAIT UNTIL AFTER WEEKEND DINNER PARTY
I don't want to lie.  I don't want to die.  I think I'll die.  No lie. 
DEAD.  NOT HAPPY ABOUT IT.  
NOT ALIVE UNTIL BLANK.  LIVED FOR A BIT.  FOREVER DEAD NOW.
I SHOULD HAVE WORKED WAY, WAY, WAY LESS
IF ONLY DOCTORS KNEW MORE THAN ME
SCIENCE IS SHIT TOO
PRAYER AND SCIENCE FAILED ME
GOD GAVE UP ON ME ON FILL IN THE DATE
TERMINATED!
BACK TO NOTHING
LESS AMUSING NOW
INSURANCE PLAN WASN'T HELPFUL
NO INSURANCE IS EVEN WORSE THAN BAD INSURANCE
I CAN'T BELIEVE THE SNAKE HANDLING DIDN'T WORK
END SCENE
I HAD A LOVE/HATE THING GOING ON WITH THE UNIVERSE
IS LIFE A TEMPORARY GIFT OR BRIEF CURSE?
DEATH ISN'T GROOVY.
LIVED FROM BLANK TO BLANK.  TOLERATED A BULLSHIT JOB FROM BLANK TO BLANK.  EXPIRED BLANK. 
EXTREME DIETS ARE EXTREMELY STUPID 
I SHOULD HAVE SPENT MORE TIME IN THE OFFICE, AS IT WOULD HAVE EARNED ME MORE MONEY FOR BETTER THAN SHIT MEDICINE
I didn't want to die.  I was overruled. 
I'D RATHER GET OLD THAN DIE, BUT WHAT A SHITTY GOLD MEDAL
TO AVOID A DULL LIFE DIE YOUNG
MY PLAN WAS TO STAY ALIVE.  DIDN'T WORK.
I REGRET ALMOST EVERYTHING.
AT LEAST I WATCHED A LOT OF TV.
MIKE DIED.  DON'T CRY.  HE HAD TO DIE.
DEATH:
Optimist- At least I'm not dead yet.
Realist- I'm going to die soon.
Pessimist- Life is suffering.  Death is worse.
Final words of advice: If you to cheat anything, cheat death.  You'll probably die trying.
CAN'T BELIEVE GOD TOOK ME BEFORE MY BITCH EX-WIFE
DEATH WASN'T AS BAD AS TAX SEASON
DAMN, NO MORE CHEETOS
HOPE SATAN HAS A SENSE OF HUMOR AS GOOD AS GOD'S
REMEMBERED AS A GREAT WHORE
DIED AS I LIVED:IN AGONY
MY TOMBSTONE'S BIGGER THAN YOURS
BORN 1945, HOPE DIED 1963, FORMALLY BURIED 2010
I COULDN'T QUITE DO ANYTHING I WANTED MA
GOD FAILED TO SAVE ME
JESUS ENDED THE JOKE BY BITING ME IN THE ASS
DEATH GETS EVERYONE BUT REALLY KICKED MY ASS
BORN CLUELESS, DIED ONLY A BIT BETTER
LIVED EVERY DAY LIKE IT WAS HIS LAST FOR ONE CRAZY WEEKEND, THEN LIVED A TYPICAL DULL LIFE
MY SECRET HUMMUS RECIPE DIES WITH ME!
WROTE SHITTY TOMBSTONE EPITAPHS
FINALLY DONE FAILING
I HOPE YOU WERE SERVED BUFFET FOOD FOR THE INCONVENIENCE
WISH I'D BEEN EVEN MORE SELFISH
WANTED A UNIQUE GRAVE.  GOT LAZY AND QUIT.
DEATH BROUGHT TO YOU BY WOMEN, WINE, AND SONG
MAYBE YOU'D GIVE A SHIT IF HE WASN'T SO LAZY
NO GRIEF TESS!   GO GET SOME NEW DICK!
TACKY MESSAGE REMOVED BY MORALISTIC FAMILY
MAY HE BE A ZOMBIE AND EAT THE FINEST BRAINS
SEE THE END RESULT OF PRAYER?
TOO POOR TO BE WORTH GRAVE ROBBING
MY FINAL WORDS LACKED WIT OR CHARM
WHO'S LAUGHING ABOUT HIS MORBID OBSESSION WITH DEATH NOW?
ALL'S WELL THAT END'S WELL IS A STUPID THING TO SAY IN A WORLD WHERE EVERYONE DIES
MAN HAS A TERRIBLE RECORD IN MAN VS. NATURE
PLEASE MAKE SURE I'M REALLY DEAD
BORN 7 POUNDS AND 4 OUNCES.   EVENTUALLY TOOK OFF THE WEIGHT!
I HAVE AN OUTSIDE CHANCE OF BEING MISSED
DIED EVEN WORSE THAN HIS LAME JOKES
DEATH IS A BITCH I CAN'T DIVORCE
GOODBYE MA AND THAT HOT LITTLE BLONDE SLUT I BANGED
SORRY I NEVER TOLD ANYONE ABOUT MY VALUABLE BURIED TREASURE
I'm DEAD serious about tombstone upkeep!
DAMN, WISH I'D TAKEN HARP LESSONS
EVEN UGLIER AFTER DEATH
YOU BETTER NOT TAKE MY GOLF CLUBS CARL!
ANOTHER EXAMPLE OF LIFE NOT BEING PRECIOUS
YEARS OF STRUGGLE AND PAIN JUST FOR THIS?
NOT PULLING A TOM SAWYER.  SAY WHAT YOU WANT.
NOW YOU CAN PUT UP THAT UGLY ASSED WALL PAPER MARTHA
LIFE DIDN'T RENEW MY CONTRACT
NOW THAT I'M DEAD FEEL FREE TO EXPLOIT MY GOOD NAME WITH WITH LIES FOR SALES
I BLAME HALF-ASSED MEDICS
BORN DUE TO IRRESPONSIBLE FUCKING.   HOPEFULLY DIED THE SAME WAY.
I'M NOT FASTER THAN THAT BUS.
NOT SURE IF I HELD MY BREATH FOR THREE MINUTES OR NOT FRED.
SMOKING KILLED ME.   BETTER THAN SOME SILLY "NATURAL CAUSE"
VEGANS STILL DIE
RIP HUMANS.   GOD HAS A PLAN FOR EVERYONE.
I THINK, THEREFORE I STILL ENDED UP FUCKING DEAD.
GIVE MY ORGANS TO SCIENCE AND MY BONES TO WHOEVER GETS KFC'S
SHOW THIS GRAVESTONE ON CHANNEL 6 NEWS!
GOD IS JUST A STRUGGLING COMEDY WRITER
IN THE GAME OF LIFE I WAS THE BENCHWARMER'S OUTDATED HAIRCUT
IN THE SOCCER GAME OF LIFE I WAS THE ANNOYING ASSHOLE WITH THE HORN
LIFE IS A GAME.  I  HIT THE GO TO JAIL SPOT WAY TOO MUCH.
LIFE IS A GAME.  DON'T LOSE.
LIFE IS A GAME.   I WISH I'D BEEN A BETTER CHEATER.
HEALTH FOOD ONLY PROLONGED THE MISERY.
HANDLE MY VAST COLLECTION OF "WHO FARTED?" T-SHIRTS WITH CARE
IMMORTALIZE ME BY MAKING ME THE QUESTION TO A JEOPARDY! ANSWER
MY LIFE WAS A TRIBUTE TO ALL OF THE DUMB FUCKS WHO DIED BEFORE ME
PLEASE LEAVE ALL OF MY STUFF TO MY FAVORITE SON, LITTLE STEVIE, THE ONLY ONE WORTH A DAMN.   NOT LIKE THOSE WORTHLESS SHITS GREG AND KEVIN.
THE END WASN'T PRETTY
AT LEAST I LEFT A FEW STORIES
I SHOULDN'T HAVE VOLUNTEERED FOR THE VULCAN DEATH GRIP
WATCH OUT.   GOD'S GUNNING FOR YOU TOO!
I'M STILL UP FOR IT IF YOU'RE INTO NECROPHILIA BETH, CINDY, OR MARY
I WAS RIGHT TO BE CYNICAL
I THINK COLONEL MUSTARD DID IT IN THE CONSERVATORY WITH THE ROPE
DON'T RAT ON MAFIA DONS
ANOTHER MURDER VICTIM OF THAT PRICK GOD
I CAN'T BELIEVE I WAS CAUGHT DEAD WEARING TACKY SHIT
DIED WITH EVEN LESS DIGNITY THAN ELVIS
PLEASE DON'T USE ME AS A WEEKEND AT BERNIE'S 3 PROP
ALL THOSE VIOLIN AND ITALIAN LESSONS FOR WHAT?
DIED LESS POPULAR BUT MORE HONEST THAN JESUS
IF I HAD FREE CHOICE I WOULDN'T BE HERE
TOLD YOU I WAS DYING TO GET OUT OF WORK
MOURN WHEN YOU JOIN ME.  UNTIL THEN DRINK.
I SHOULDN'T HAVE HAD THAT 8846TH DEEP FRIED DOUBLE MEAT FOUR CHEESE TACO PLATTER
POSITIVE THINKING HAS LIMITS
EARTH WAS A BIZARRE FIELD TRIP
I BLINKED A FEW BILLION TIMES AND IT WAS OVER
DONATE MY INGREDIENTS TO HUNGRY CANNIBALS
IT WAS A FORCED RESIGNATION
EXPECT THINGS TO GET WORSE.   THEY ALWAYS DO EVENTUALLY.
LIFE IS GAME IN A HORRIBLY RIGGED CASINO
I WONDER WHICH GOD WANTED ME DEAD
MY DIET WORKED TOO WELL
THE UNIVERSE EVENTUALLY ABORTED ME ANYWAY MA
LIFE IS THE MOST OVERRATED EXPERIENCE I'VE HAD YET
NOT IN A BETTER PLACE.  JUST FUCKING DEAD.
STANDING UP TO BULLIES ISN'T ALWAYS A GOOD IDEA
AND I WAS WORRIED ABOUT THE ECONOMY
EVEN NOW, I REGRET BUYING ALL OF THOSE CHEAP FLEA MARKET SOCKS.   THEY SEEMED LIKE A GOOD DEAL, BUT MAN, THEY WERE MADE OF SOMETHING LIKE DUST.  MY FOOT WENT THROUGH EVERY ONE OF THEM INSTANTLY.  LET THIS BE A LESSON TO YOU!
ALL OF THE BRILLIANT WORK I DID GAVE ME THE SAME END RESULT AS THE LAZIEST FOOL
LIFE IS A TERRIBLE INDIAN GIVER
I WAS A HOLOCAUST OF ONE
DEATH REFUSED TO ACCEPT MY HALF-OFF COUPON
DEAD.  NOT HAPPY ABOUT IT.  
NOT ALIVE UNTIL BLANK.  LIVED FOR A BIT.  FOREVER DEAD NOW.
I SHOULD HAVE WORKED WAY, WAY, WAY LESS
IF ONLY DOCTORS KNEW MORE THAN ME
SCIENCE IS SHIT TOO
GOD GAVE UP ON ME ON FILL IN THE DATE
INSURANCE PLAN WASN'T HELPFUL
NO INSURANCE IS EVEN WORSE THAN BAD INSURANCE
I CAN'T BELIEVE THE SNAKE HANDLING DIDN'T WORK
FREE WILL MY ASS
IF THIS WAS GOD'S PLAN HE CAN GO TO HELL!
DON'T CHEAP OUT ON BODYGUARDS
I SHOULD'VE WORN THE BULLETPROOF VEST ON MY FACE
MY SWAN SONG WAS "OH SHIT!  IT'S THAT AX WIELDING MANIAC!"